[ Gary-Wright.com ] [ The Wright Perspective Blog ] [ The Wright Perspective Blog 2009 Archives ] →
The Wright Perspective℠
Social Commentary from the C-Suite to Main Street℠
A Blog by Gary Wright II
Clancy died in our arms, and we are just totally devastated!
Friday, May 29th, 2009
We are totally devastated right now. At 11:50PM on Thursday May 28th, 2009 Clancy passed away in our arms. He was such a special baby, he was a 13 year old 5th generation Asian Leopard.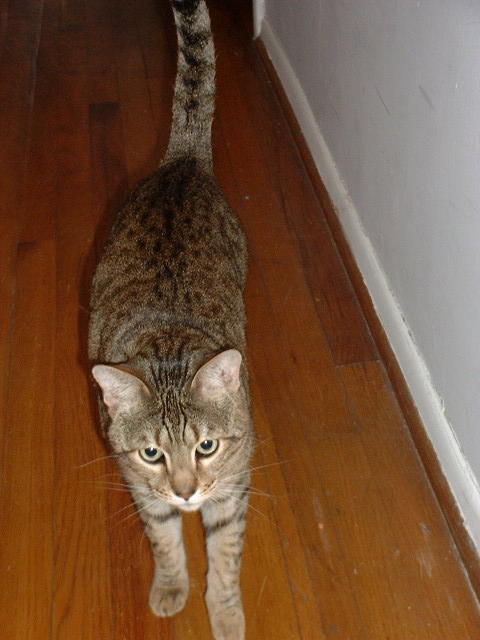 To some, it may seem silly to grieve over a pet, but since we have no children - are pets ARE our children and we constantly smothered them with our love and attention. I can think of no greater pain than a parent who outlives their children.
Ever since I became sick with a muscle disease, Clancy has never left my side. When my legs would hurt so bad, Clancy would lay on top of me and purr to help me make it through the pain. He would sleep on top of me every night, and during the day he was always in my lap. I do not know how I will ever live without him and his constant love!
It has been such a horrible time for us lately: I went bankrupt trying to treat a disease that has no cure, I lost everything when the VA screwed up my pension payments, we lost our dog Nadia, and now we have lost our Clancy.
I am so grateful for all of my friends and family. Whenever I have a problem, my MySpace friends have ALWAYS come through for me. I am astonished that people I have never met in person are so willing to help me. Without all of your love, prayers, and support - I would not still be here!
Thank you so much - and I love all of you!
-- Gary Wright II