[ Gary-Wright.com ] [ The Wright Perspective Blog ] [ The Wright Perspective Blog 2009 Archives ] →
The Wright Perspective℠
Social Commentary from the C-Suite to Main Street℠
A Blog by Gary Wright II
Angelina, Walter, Perry, and Princess Scrappy
Tuesday, September 15th, 2009
Introducing the newest members of my family: Angelina, Walter, Perry, and Princess Scrappy.
One day I was sitting outside on the steps when I discovered a starving little kitten in the 100 degree heat. You could see all of its ribs and I thought its belly was swollen with worms. We had recently lost our beloved cat Clancy to old age, and so I had lots of food and other cat supplies just sitting in our pantry. The young cat was wild, so it took me several days to earn its trust. I gave it some food and cool water, and eventually snuck it into the house and out of the Alabama heat. I never imagined that a single act of kindness would transform my life in such a special way.
I thought the kitten was a little boy, but to my surprise "he" turned out to be pregnant! I was worried that we hadn't rescued her in time, but she had four healthy kittens (two girls and two boys). I put them all up for adoption, but I only found a home for one of them.
So, now I have the mother and her three 12-week old kittens who have all joined my family.
At first, we were going to name them:
aramitama - Courage
nigimitama - Friendship
kushimitama - Knowledge
sakimitama - Love
I'm glad we didn't go that route, because giving a girl away left us with only three.
Here is how I named them:
The mother is "Angelina" or "Angel" for short. She is named after Angelina Jolie because she showed up with all these damn kids!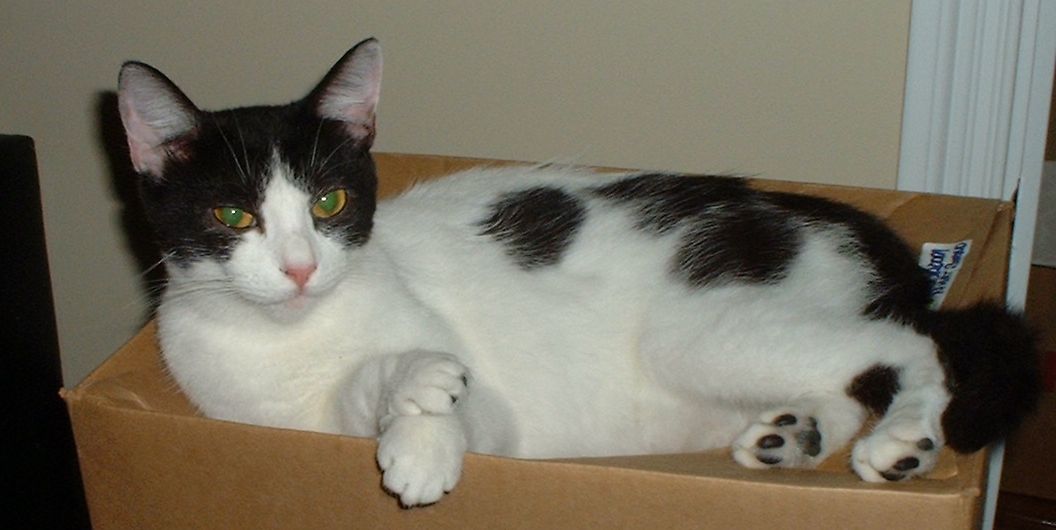 The little long haired girl is "Princess" because she is elegant, yet fierce.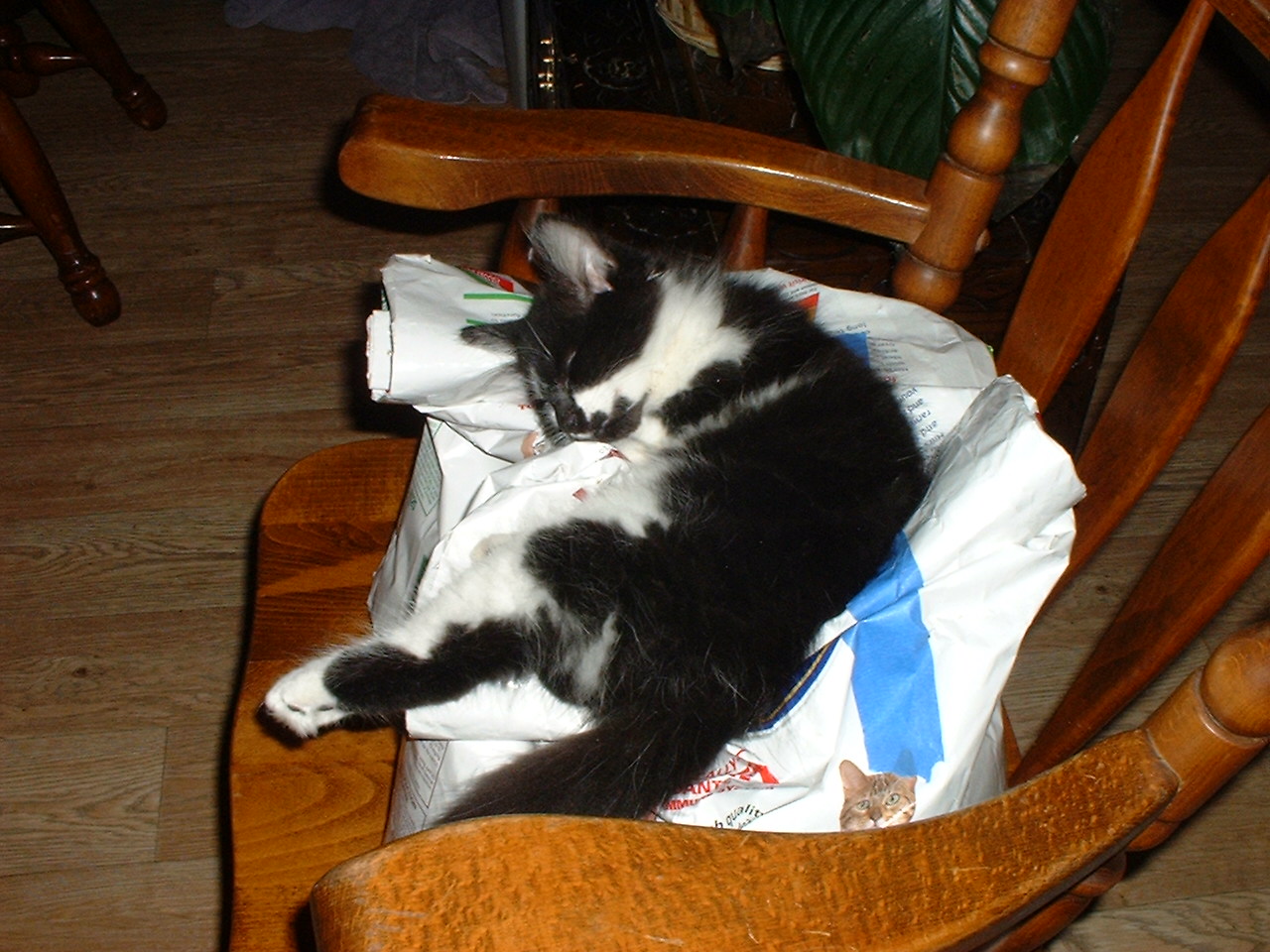 The two boys are named Walter (the short hair male) and Perry (the long hair male) after the Walter and Perry cartoon characters from Home Movies. The two boys always sleep together in the strangest places and are two little freaks just like the cartoon!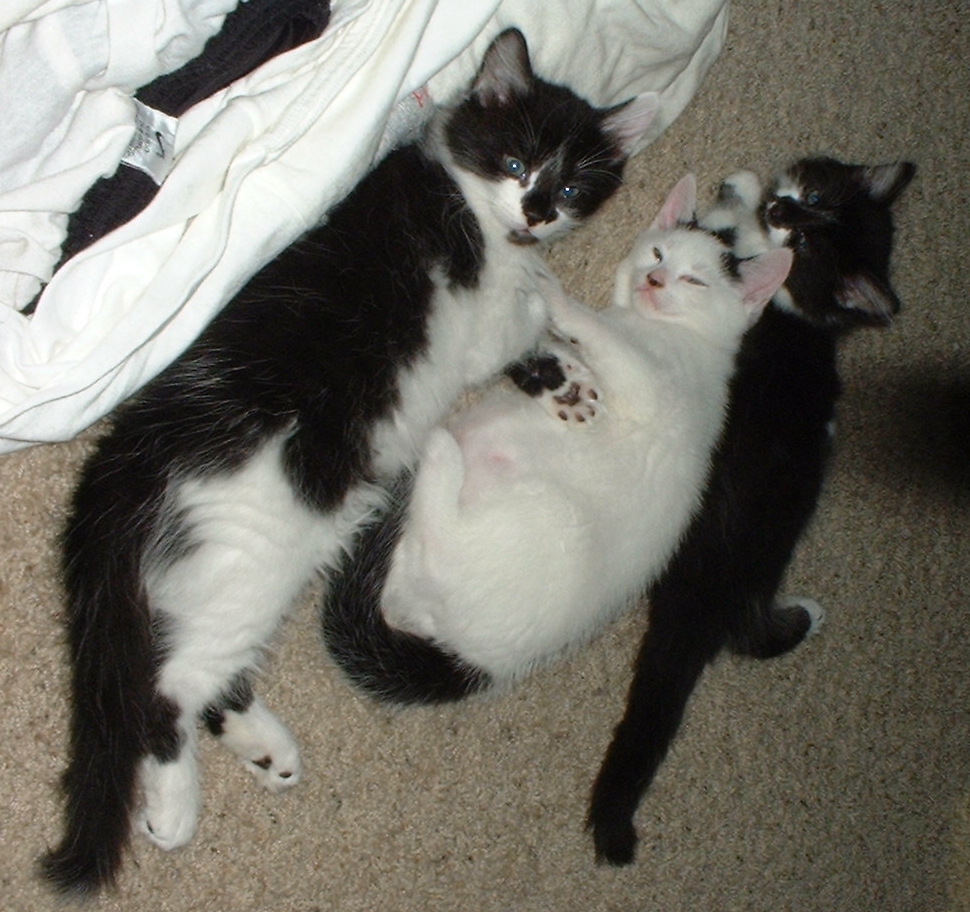 Here is a photo of Walter and Perry guarding my mail: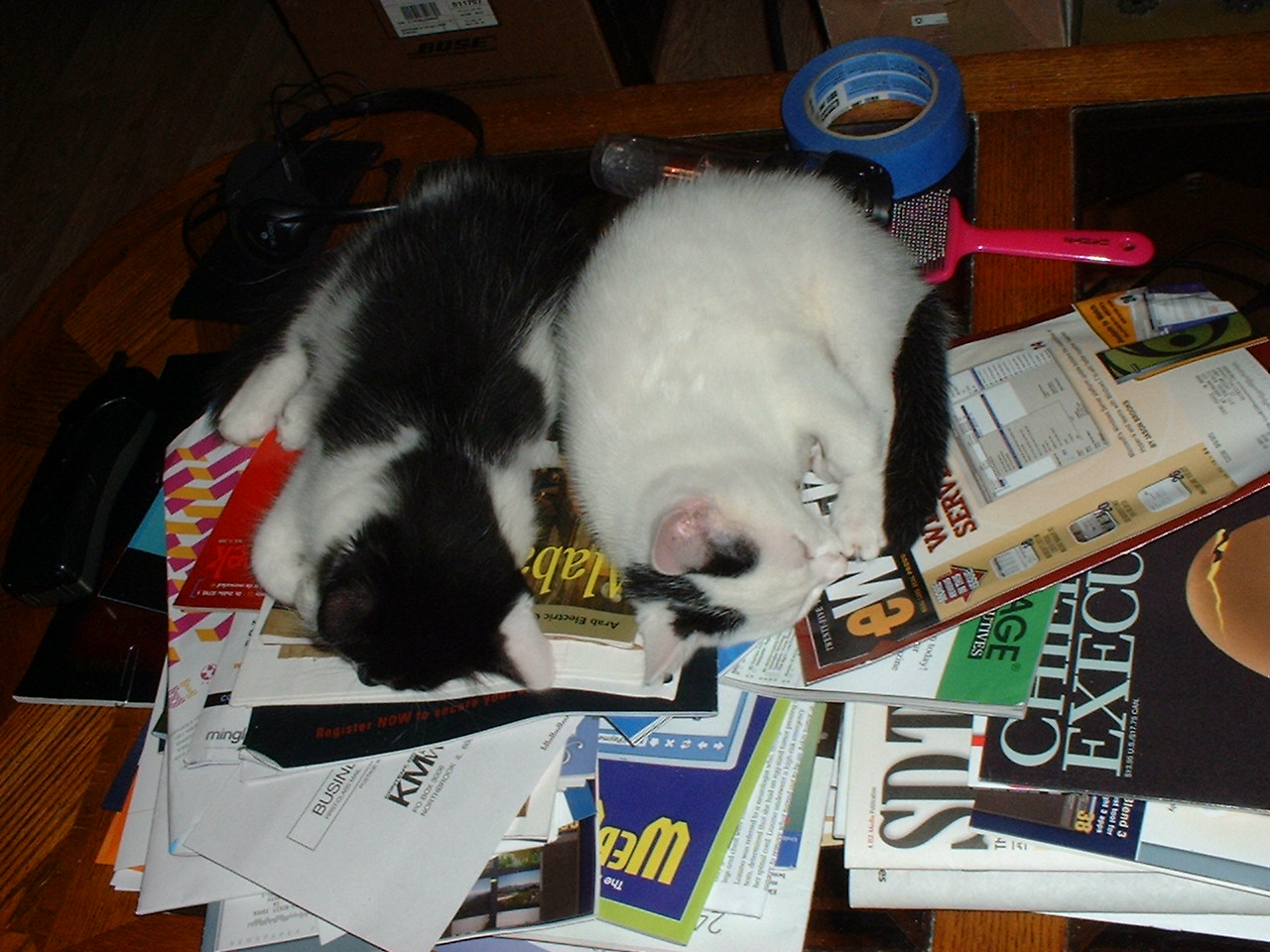 In case you've never seen Home Movies, here is a link to some clips of Walter and Perry in action:
Walter and Perry on You Tube [link removed]
The kittens LOVE to explore my home office and will sit on anything that looks important. If you call me on the phone and you hear total chaos in the background - it's because there are now four cats playing in my office: Angelina, Walter, Perry, and Princess Scrappy.
-- Gary Wright II