[ Gary-Wright.com ] [ The Wright Perspective Blog ] [ The Wright Perspective Blog 2010 Archives ] →
The Wright Perspective℠
Social Commentary from the C-Suite to Main Street℠
A Blog by Gary Wright II
Great Hair Through History
Monday, April 5th, 2010
If you wait around long enough, you'll see that fashionable things go in and out of style over time.
Great hair, however, never goes out of style!
1930's - Moe of 3 Stooges
1960's - Beatles
1980's -- Gary Wright II
2010's - Chad Rogers (Million Dollar Listing)
Is Chad Rogers a bad ass superhero is his spare time?
Compare Chad Rogers from Million Dollar Listing versus Chad (Yasutora Sado) from Bleach anime!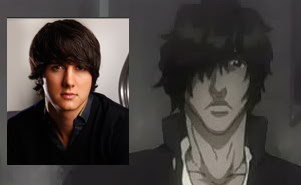 Chad vs. Chad
Check out Million Dollar Listing on Bravo and Bleach on Adult Swim.
-- Gary Wright II
Note: This was done as a joke for Chad's birthday - (I am not THAT conceited!)