[ Gary-Wright.com ] [ The Wright Perspective Blog ] [ The Wright Perspective Blog 2011 Archives ] →
The Wright Perspective℠
Social Commentary from the C-Suite to Main Street℠
A Blog by Gary Wright II
Tornado destruction across Alabama
Sunday, May 1st, 2011
On April 27th and 28th, the southern United States experienced the largest recorded tornado outbreak in US history. It is estimated there was a total of 362 tornadoes, with 178 being confirmed. The previous record was set in 1974 with 148 tornadoes. The strength of the storms was incredible with two EF-5's, eleven EF-4's, and twenty-one EF-3's.
An EF-4 tornado passed right by me, but we suffered no damages. Most people in the path of the storm were not so lucky. I have gathered RADAR data, photos, videos, and a detailed survey of the damages near Arab, Alabama.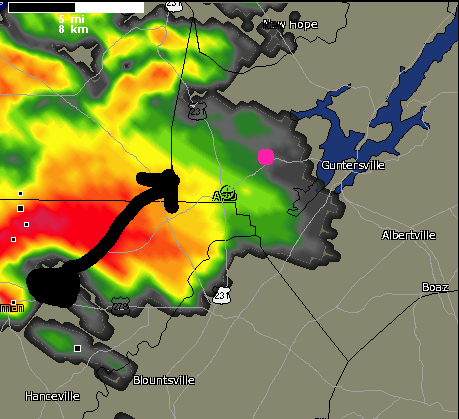 My love and prayers go out to all of the families who were affected by these deadly storms. Thank you Red Cross for your disaster relief and thank you to the thousands of people who've come from around the world to assist Alabama during this time of crisis.
For videos, photos, and stories from the tornado visit our page dedicated to the April 2011 Tornado Outbreak.
Best regards,
-- Gary Wright II
---