[ Gary-Wright.com ] [ The Wright Perspective Blog ] [ The Wright Perspective Blog 2011 Archives ] →
The Wright Perspective℠
Social Commentary from the C-Suite to Main Street℠
A Blog by Gary Wright II
Let's not lose another child because of a bully!
Thursday, September 22nd, 2011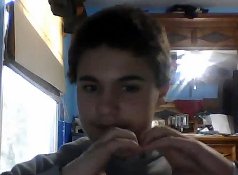 Last weekend, 14 year old Jamey Rodemeyer committed suicide after being bullied for being gay. Despite a nationwide campaign to stop bullying, we are still losing far too many kids to suicide.
I don't understand how or why we lost Jamey. Jamey was a kid that had understood the message of hope. In a video Jamey talks of being bullied, but also says how he had developed a system of support. How did we still lose him???
Jamey's video: Jamey's Video on YouTube.com
Lady Gaga message posted on Twitter

The past days I've spent reflecting, crying, and yelling. I have so much anger. It is hard to feel love when cruelty takes someones life. Jamey Rodemeyer, 14 yrs old, took his life because of bullying.Watch Video. Bullying must become be illegal. It is a hate crime. am meeting with our President. I will not stop fighting. This must end. Our generation has the power to end it. Trend it #MakeALawForJamey
---
It Gets Better
Thousands of celebrities have gotten involved in the It Gets Better project, but you don't have to be famous to participate. Take the pledge and upload your own video today!
President Obama: Barack says, "It gets better!"
Chris Colfer (Glee): Chris says, "It gets better!"
Ellen Degeneres: Ellen says, "It gets better!"
Justin Bieber: Justin says, "It gets better!"
If you are considering hurting yourself or need help, call the Trevor Project 866-4-U-TREVOR (866-488-7386) or visit TrevorProject.org
---
Being cruel isn't being cool!
Every human being is special, has talent, and is beautiful in their own way.
You don't get to choose who you love, but you can choose who you hate. Stop the hate!
I've organized a comprehensive list of online resources for gays and lesbians.
Best regards,
-- Gary Wright II