[ Gary-Wright.com ] [ The Wright Perspective Blog ] [ The Wright Perspective Blog 2012 Archives ] →
The Wright Perspective℠
Social Commentary from the C-Suite to Main Street℠
A Blog by Gary Wright II
My RADAR Love
Monday, January 23rd, 2012
One of my life works has finally come full circle. This month the National Weather Service completed an upgrade of the NEXRAD located in Hytop, Alabama.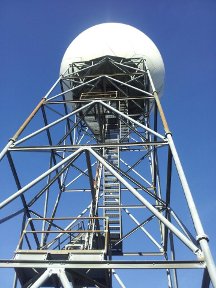 After leaving the Navy, I wanted to use my RADAR expertise to help save more lives. My timing was perfect, because the television stations in Huntsville, Alabama wanted RADARs to track tornadoes.
My father had done engineering for two of the three TV stations, WAFF 48 and WHNT 19, so I went to work for WAAY 31. It was an honor to work for genius engineer Cactus Gay and legendary weatherman Gary Dobbs.
Another TV meteorologist that is a broadcasting legend is Bob Baron. He is famous for putting Weather In Motion. Animating the RADAR and satellite images helped him track storms, but he really needed to control his own Doppler RADAR. The first prototype was built at WAAY 31 on top of Monte Santo mountain using a combination of military RADAR parts and custom software from Baron Services.
Doppler Max was born and we worked night and day to tweak it to perfection. Being on call 24/7 is hard enough, but imagine having to head to work every time it rains.
---
Putting Doppler Max together on the top of Monte Sano mountain: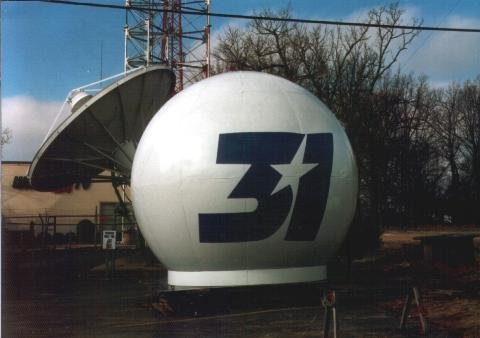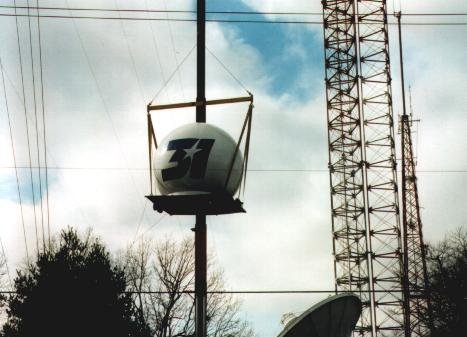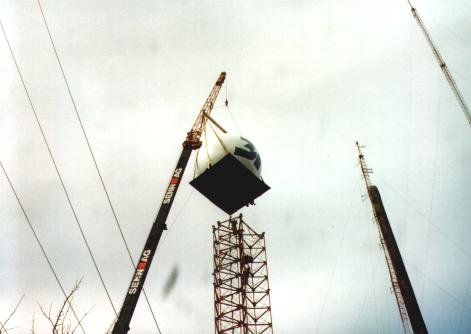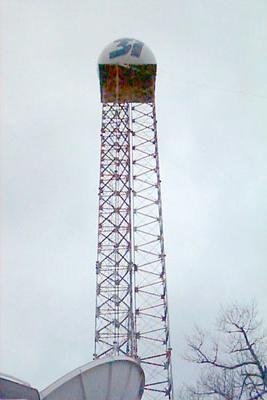 People don't realize it, but this kind of work is very dangerous! Climbing and working 1000 feet in the air is scary enough, but imagine the tower is on top of a 1000 foot mountain. One day parts of my left hand got left behind in the pedestal of the old Shoals Star RADAR. Many years later after I left the station, several workers died when the main TV tower fell with them on it.
---
I had a perfect record of keeping Doppler Max working and available on TV for every kind of weather event.
Once the RADAR system was completely stable, they added the first down-to-the-street storm tracking capabilities. Bob Baron goes on to create an updated version of 31 Doppler Max and goes on to install them at television stations around the world.
These bumper stickers could be found on cars throughout north Alabama. They were everywhere!

---
It was an honor to serve in the Navy, and millions of American lives have since been protected by the 2000+ design tweaks I did for the
Aegis destroyers
of our fleet. I'm very grateful that I had the opportunity to use those same skills to save billions of lives around the world by giving real-time severe weather data to TV and radio stations.
Baron Services
has went on to build their RADAR empire and now the technology has trickled down to farmers, airports, and emergency management agencies.
Chances are, the RADAR used by your local TV station is a descendant of Doppler Max.
The upgrade of the Hytop NEXRAD to dual-polarity is an important milestone for our country. Congratulations to the National Weather Service and the whiz kids at Baron Services. I can't wait to see what engineering feats they do with the next generation of RADAR!
Best regards,
-- Gary Wright II
---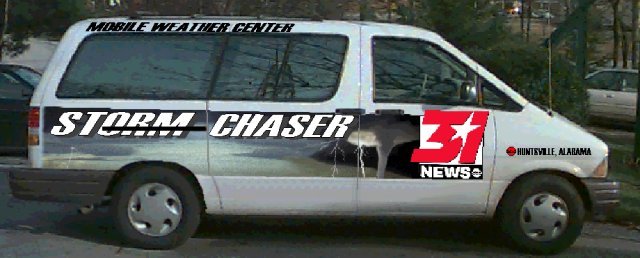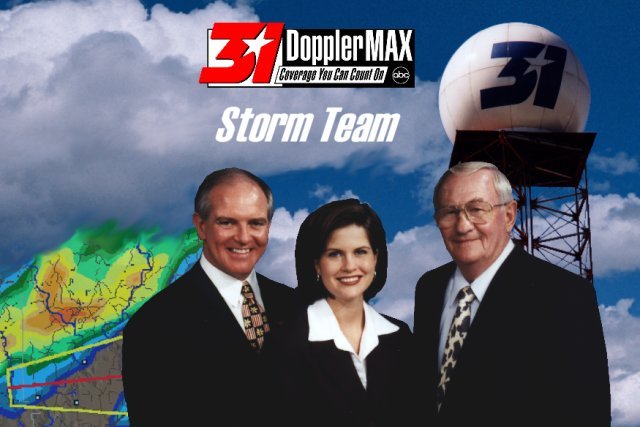 ---