[ Gary-Wright.com ] [ The Wright Perspective Blog ] [ The Wright Perspective Blog 2012 Archives ] →
The Wright Perspective℠
Social Commentary from the C-Suite to Main Street℠
A Blog by Gary Wright II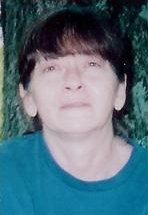 Debra Meeks - In Loving Memory
Monday, April 9th, 2012
Debra Meeks, 55, of Union Grove died Friday, April 6, 2012, in Marshall Medical Center North.
Ms. Meeks was born Oct. 2, 1956, in Houston, Texas, to William D. "Bill" and Betty J. Morgan.
She was a homemaker and has lived most of her life in the Morgan City area.
She is survived by her husband: David Mabrey of Union Grove; two sons: James Meeks of Attalla and Cecil "Morgan" West of Union Grove; daughter and son-in-law: Misty and David Lemons of Attalla; two stepdaughters and in-law: Jessica and Gabriel Voyles and Lindsey Mabrey of Lacey's Spring; three grandchildren: Madison Holland, Destiny Lemons and Sophie Voyles; five brothers: Steve Morgan, Johnny Morgan, Terry Morgan, Jerry Morgan and Vance Morgan; three sisters: Blanch Irvin, Patty Sutton and Robin Bruce; a host of nieces, nephews and cousins; and special friends: Margaret Vann and Steve West.
She was preceded in death by a sister: Jean Phillips; and a brother: Richard Morgan.
The funeral was at 1 p.m. Monday, April 9, 2012, at Brindlee Mountain Chapel in Morgan City with Eldridge Criscoe officiating. Burial was in West Point Cemetery with Brindlee Mountain Chapel and Arab Heritage Memorial Chapel directing.
Pallbearers were David Bruce, Skip Irvin, Brandon Mabrey, Luke Mabrey, Darrel Sutton and Toby Womack.
Honorary pallbearers were Gary Abercrombie, LaWayne Burgett and Mike Holland.
In Loving Memory,
-- Gary Wright II