[ Gary-Wright.com ] [ The Wright Perspective Blog ] [ The Wright Perspective Blog 2012 Archives ] →
The Wright Perspective℠
Social Commentary from the C-Suite to Main Street℠
A Blog by Gary Wright II
Ancient Indian Mound in Florence, Alabama
Tuesday, May 15th, 2012
Thousands of Quad City / Shoals residents (Florence, Sheffield, Tuscumbia, Muscle Shoals) drive by an ancient "Indian Mound" every day and they don't even notice it.
On the banks of the Tennessee River near the O'Neal bridge is a 42 foot mound that at its summit measures 145 by 94 feet.
Originally, the steps were on the east side and the mound was surrounded by a wall. The Florence museum has artifacts that are over 10,000 years old.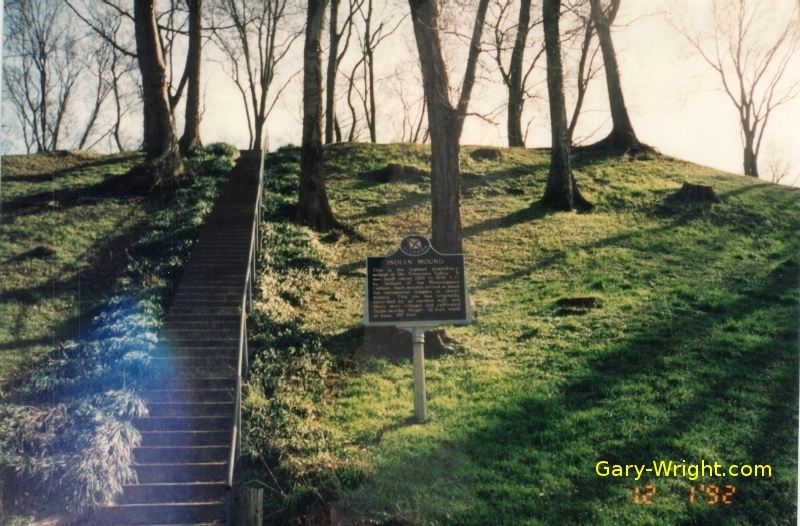 The last time I saw it, it was in really bad shape with overgrown poison ivy and unkempt grass. I hope they will take better care of it in the future.
When the Tennessee Valley Authority (TVA) created the series of dams along the Tennessee River, the landscape changed drastically as the water flooded the land behind each dam.
There is a professor from a university in Alabama that is using satellites to map all of the ancient structures in Egypt, and I wonder if she could get us a scan of Native American lands. One day I want to use GPS to locate all of the old Cherokee towns that may now be destroyed and underwater. Like the ancient mound in Florence, what may look like a hill of dirt to some people, may be a native town or burial ground for us.
Best regards,
-- Gary Wright II